Unlike most companies, we have the know-how to add solar power in many different configurations. We will be glad to discuss costs, benefits, and recommendations for the system that is exactly right for you. We don't do "cookie-cutter" generic systems where one size fits (or often misfits) all. Think of us as a custom baker who will give you what you really want. Here are a variety of mounting locations for your solar system with a short list of benefits.
Roof
Ground Mount
Pole Mount
tracker
battery back-up
dc or ac
Roof
Usually least expensive because the structure is already there and it's often up high in the sunlight.
Our waterproof mounting flashings are rain-tight and guaranteed to stay that way for 10 years (twice the state requirement).
SunPower InvisiMount racking and Equinox micro-inverter technology give you the most beautiful appearance in the industry.
Yes, we do roofs made of asphalt shingles, any type of standing seam or metal, wood or fiber shingles, and even rock slates!.
For commercial or other flat roofs, we provide ballasted systems which don't make a single hole in your whole roof!
Ground Mount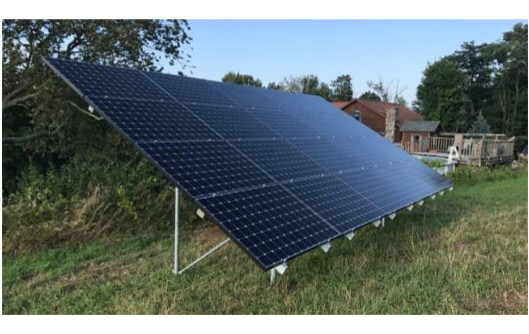 Utilitarian appearance. Sort of like a set of bleachers out in back of your house. Height, width and quantity can be designed to your preference.
Higher output. Unlike a roof, they can be built with the ideal tilt and direction for more sunlight.
Simplest and least expensive option for on-ground systems.
More likely to shed snow in deep winter because of tilt (and a little help from a soft brush).
Foundation depends on soil structure. Different types of deep metal posts can be pounded, augured, set in buried concrete or rest atop the ground on very large pre-cast concrete blocks.
Pole Mount
Attractive, sort of like large flowers. Available in 4, 6, and 8 panel sizes with poles regularly or artistically placed.
Even higher output because their tilt can be adjusted several times a year to take advantage of the seasonal sunlight.
At their steepest tilt in winter, they shed snow faster than most roofs and ground mounts.
Foundations similar to pole mounts.
Tracker
This is the Cadillac of the industry, giving up to 45% more kWh of energy than fixed mount systems, so you get more power with fewer solar panels.
Automatically tilts and turns about every eight minutes to keep its 20 or 24 panels aligned perpendicular to the sun for maximum output.
Best snow dumping. Here in snow country, the tracker is programmed to automatically keep itself free of snow accumulations, even at night.
Regionally made. Designed and built by All Earth Renewables at their factory near Burlington, VT, it is the highest quality tracker on the market and we've been one of their best dealers for years.
Battery Back-Up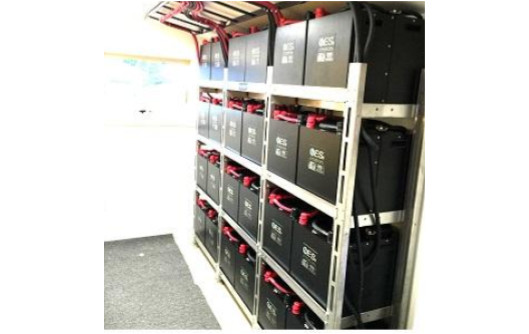 Regardless of where your solar panels are mounted, you may wish to consider adding battery power. For safety reasons, regular solar systems instantly shut off when the utility grid is down (so that they don't back-feed and pose a hazard to repair crews). But our battery systems are smart enough to automatically disconnect and continue on their own, keeping your home going on standby power
Battery back-up is a modest system for people who normally use grid power but want to be prepared for power outages. Totally off-grid is for people who have no utility service whatsoever; theirs is a more robust battery system that is designed to keep the home going for year after year.
New technology is much more powerful, compact, and user-friendly than it once was.
Read More about our latest battery systems.
DC or AC
Technology has changed. Solar panels generate DC (Direct Current) that needs to be inverted to AC (Alternating Current) for use in homes and businesses. Up until a few years ago, it was most common to make that inversion by using one or more large inverters that were fed by strings of solar panels. There are still some advantages to DC, mainly for solar on commercial buildings.
After 2007, some companies developed micro-inverters, with one small inverter on the back of each solar panel, inverting DC to AC right there. This helped each panel deliver its optimal output. Unfortunately, those companies never fully debugged the concept, leading to premature failures and expensive repair bills for labor (which weren't covered by their warranties). We at SunPower® then designed our own, which are far more powerful and reliable (and labor is covered by warranty for a full 25 years).
why lotus
Some might say it's because we are your trusted local installer who provides the world's best equipment. Or that your economic payback is greater, the warranties are better, and that our systems do a better job of keeping the world green.

But we think it's because of our belief in great customer service. We start by listening to your needs, designing attractive options for you, and giving you the most expert and honest advice in the region. We aren't some big national marketing/finance company, nor a lone contractor with one truck, nor a company that just started doing solar three years ago. We aren't out to make a quick buck. Our goal is to earn your trust and build a long-term relationship, hopefully, one that will inspire you to recommend us to your friends and neighbors.
lotus solar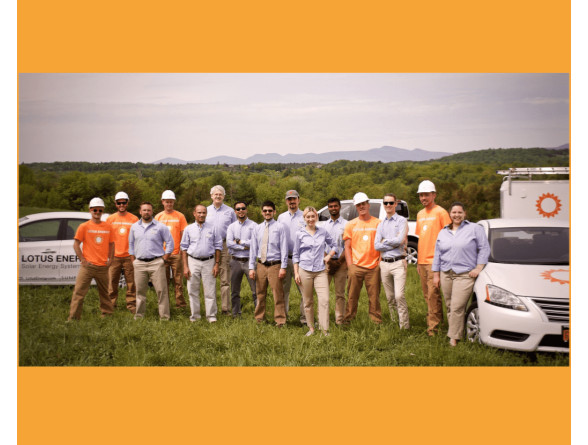 Lotus Solar designs and installs solar energy systems for both residential and commercial customers to help reduce or eliminate their electric bills by using clean solar photovoltaic energy. We are a close-knit team of installers, energy consultants, customer care specialists, and engineering staff.
We offer a broad range of solar solutions, not just the easy stuff; read more at Product Selection. Whether you need a traditional rooftop grid-tied system, or one of several ground-mounted arrays, or an automatic tracker which follows the sun from dawn to dusk, or a battery back-up or complete off-grid system, we can build a system that you will really love.
Lotus Solar has been installing solar since 1993. With a strong focus on quality work and with thousands of satisfied clients, it's no surprise that we are also the only SunPower dealer in Upstate NY with Elite status. This recognizes our higher standards, training, and accountability and also gives us certain pricing advantages which we, in turn, pass along to our customers.
We warranty our work for ten full years, which is twice the length required by the State of New York. (And, all of our SunPower products carry a complete 25-year warranty.) We are NYSERDA partners (so that you get the full amount of the NY State solar rebate you are due). We are well-staffed with NABCEP (the gold standard for solar certification) installers, two of whom are even NABCEP instructors. You can rest assured that our systems are designed and built for your peace of mind.
SunPower is the manufacturer of the highest quality solar systems in the world. See The SunPower Advantage . An American company founded in San Jose, California in 1985, they are still here, helping people to change the way our world is powered. Their unique technology delivers the most efficient solar panels on Earth, perfect for getting the most energy production from your roof so that you can offset up to 100% of your electric bill.

The SunPower warranty is also the best. While competitors brag about panels being warrantied for 25 years, their fine print has lots of loopholes. Their actual product warranties are usually only 10 years, and any shipping or remove/install labor (usually more expensive than the "free" panel) is not covered at all. Only SunPower does that… and for a full 25 years.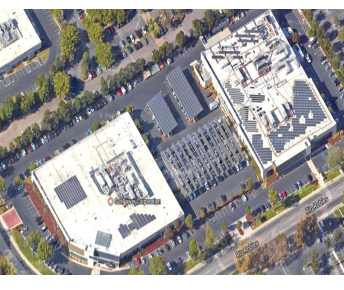 why others choose lotus
Project Case Studies
Ann and I want to thank you and your team for the excellent work at our home in Columbia County. We could not be more pleased with the SunPower energy system you installed on our property
Paul Sagan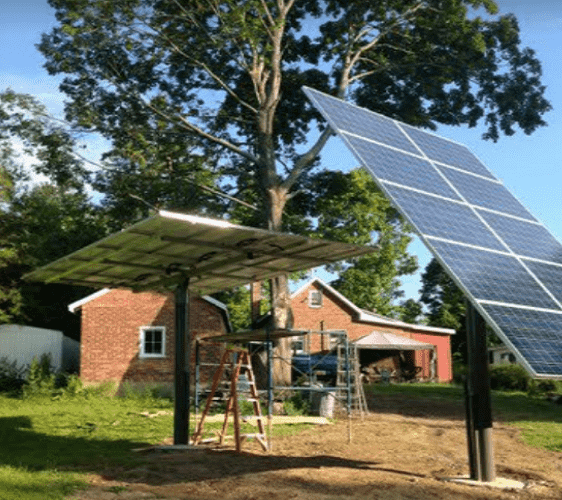 "March 2014 Total: 563 kWh. That is how much electricity my solar panel provided me in March. I still get excited by it. I look out into my backyard and there they stand, working away.
Marilyn Miller
"I am quite pleased with the service and product I received from Lotus Energy for the solar installation on the roof of my home in Athens, NY.
Joshua Lipsman
"Since the solar panels have been installed, I have enjoyed watching my panels work. I have spoken with many people about my experience with Lotus Energy and have recommended you anyone interested in solar energy for the place of business or residency. I would be happy to extend this recommendation to anyone.
Ed Roberts
"Dawn and I have been considering solar for ten years now. We love our house and have added insulation, LED bulbs, and energy efficient appliances and heating. We still use a lot of electricity, but going solar really reduces the bill."
John and Dawn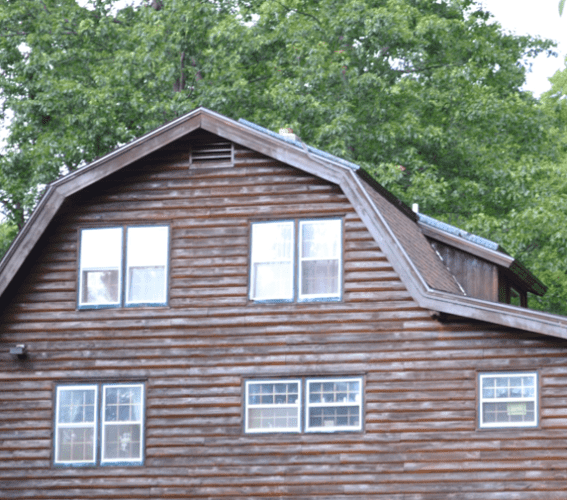 "I was getting robbed by the power company. Actually, it was one of those ESCO (Energy Supply Company) suppliers that promises you green energy and lower rates. But when I wasn't looking, they raised their rates to way higher than my neighbors were paying. My winter bills were over $500 per month. What could I do? These guys are a monopoly! I was really upset!"
Bill Jurgens
Lotus History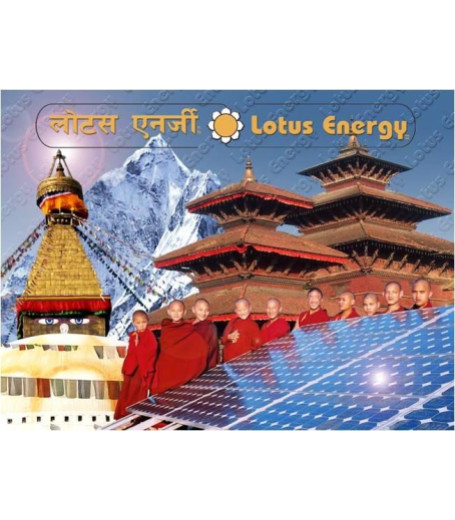 We serve solar customers up and down the Hudson Valley, from NYC to the Adirondacks. And our lighting products are sold and shipped to many states across the country. But our most far-reaching impact has been in the country of Nepal, home of Mount Everest and the Himalayan Mountains.
Starting in 1993, we built a business there that had upwards of 150 employees and installed over 42,000 solar systems. Some were large systems for businesses, homes, and monasteries. The "highest hospital on Earth" at Mount Everest is powered by our solar; when IMAX shot their documentary about Everest, they used our solar. We've even done rhinoceros-proof solar installations to power the world famous Tiger Tops Jungle Lodge deep in Nepal's jungles where celebrities go for a safari. But most projects were smaller systems with several solar panels, just enough to help remote villages pump water, charge phones, and bring light and some small appliances to one of the most beautiful and spectacular places on earth. Our company there is still going strong. Click here for our LotusEnergy-Nepal website or a newspaper article about our history in Nepal.
Mission & Achievements
Lotus Solar's mission is to help homeowners, businesses and other organizations reduce their dependence on electricity generated from polluting fossil-fuels, thereby reducing carbon emissions and helping to preserve the Earth's ecosystem. Lotus Solar provides its clients with the highest quality of solar photovoltaic energy systems.
Lotus Solar Inc started in 1993 by James "Jeevan" Goff. Jeevan and 3 like-minded US green investors employed over a hundred Nepali staff to develop and pioneer a unique product line and install over 42,000 solar energy systems.
Lotus Solar became one of the first companies to start manufacturing white L.E.D. light bulbs in late 1997 and promoted and supplied over 800 mini electric busses.

Lotus's most far-reaching impact has been in the country of Nepal, home of Mount Everest and the Himalayan Mountains, including installing an off-grid solar power system for the "Highest hospital on Earth" at Mount Everest.
Lotus Solar is among the few most experienced and trusted sources for battery backup and off-grid solar systems.
We offer only the best solar technology in the world, SunPower, who appointed the company as the only Elite SunPower Dealer in Upstate New York.
We provide peace of mind offering SunPower's 3 part 25 year warranty (Product, Production, & Labor); and in addition, Lotus includes a ten-year warranty on installation, which is twice the length required by the State of New York.
We are NYSERDA approved solar installers Awarded the NYSERDA 2019 Quality Solar Installer.
We are well-staffed with NABCEP (the gold standard for solar certification) installers.
We serve solar customers up and down the Hudson Valley and Capital District.